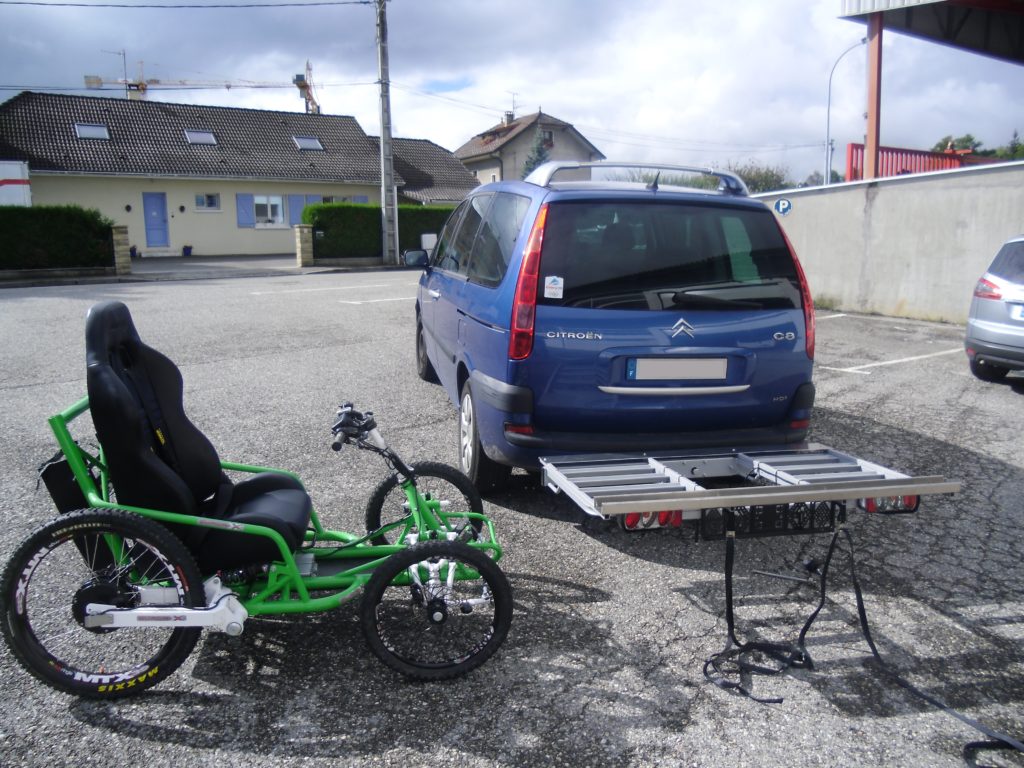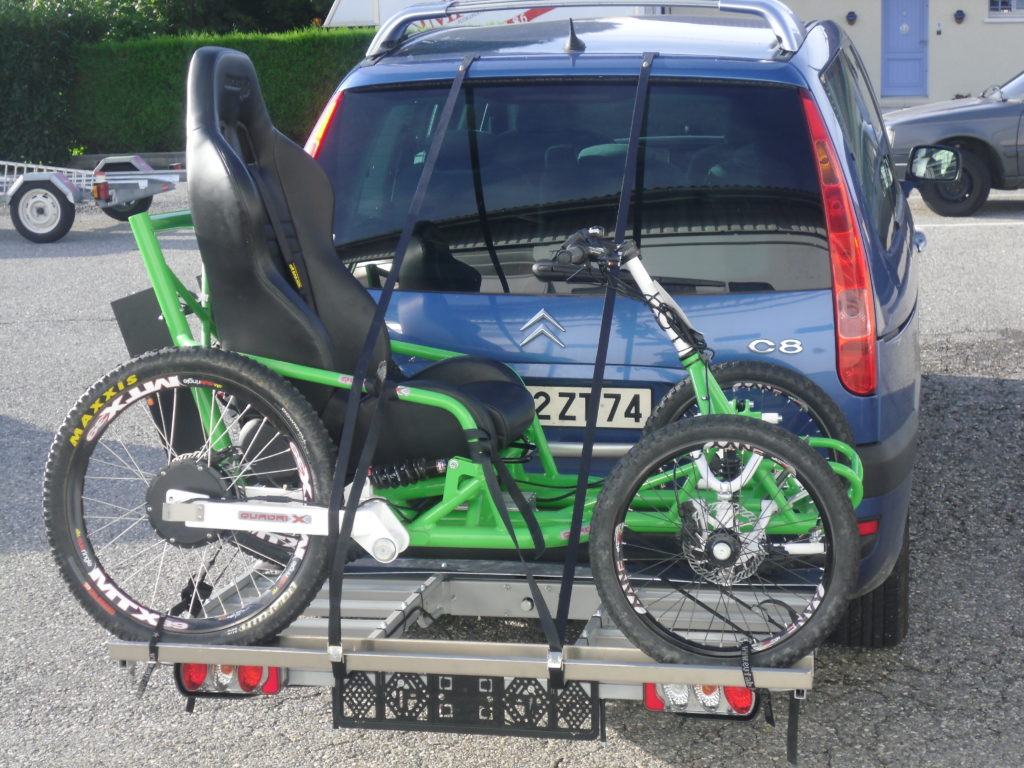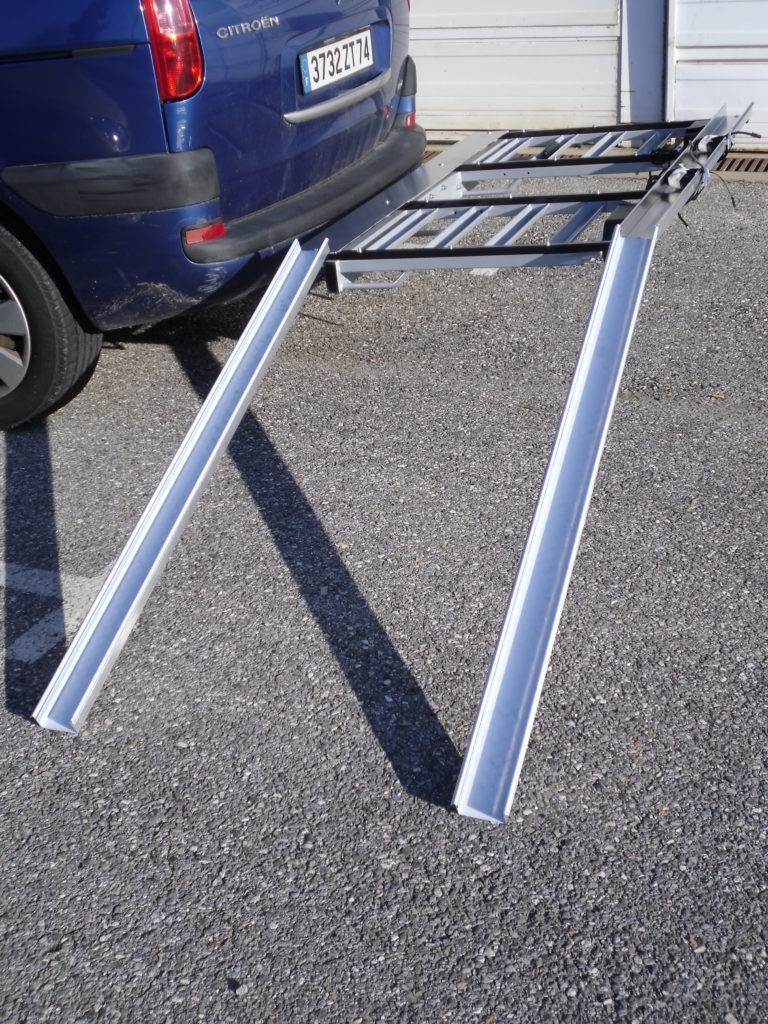 Quadrix bike rack
Axess e3
Axess Touch
Hand's
Ibex e3
Watt's e3
This platform allows you to transport your QUADRIX.
This bracket with lights and number plates is fitted to the rear of the vehicle on the towball. The main recommendation for the installation of this bracket is to have the upper part of the boot made of steel.
Possible option: ramps for side loading assistance.
Request a quote