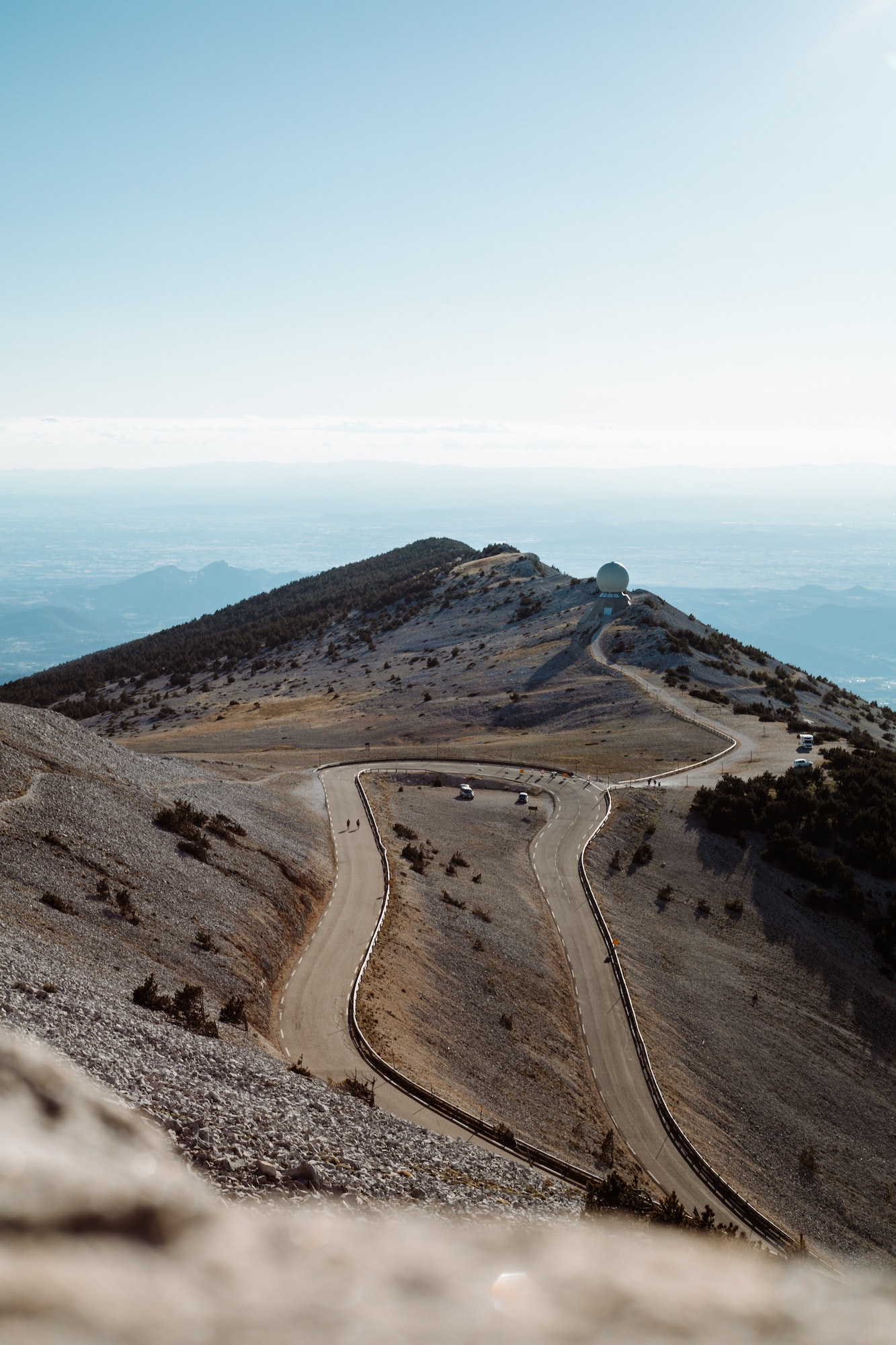 Mont Ventoux - Bedoin
Proposed by : MONT BLANC MOBILITY
Difficulty: hard/difficult
Location:

++ Accompanist needed ++

Starting point: Mont Ventoux summit
First you have to drive up to the summit of Mont Ventoux, then you have to go down the road for a while until you find a path in a bend, the beginning is quite rolling and slightly uphill (circuit that can only be done with a motorized Quadrix).

The next part is a bit harder, with a lot of stones, narrow paths, orientation levels, there are often signs for mountain bikes, it is very well indicated.

ATTENTION, there are several passages where you have to be carried.
To sum up, the descent is quite varied (rolling, trialling, fast, slow...) The end is in Bedoin, there is a car park in the village by the main road.

The circuit is quite hard and reserved for experienced riders, both for the Quadrix and for the guides (think of spare parts, inner tubes, spokes...). You need at least 2 sporty riders (ideally 3).
This is a great organisation and well worth the effort.