Quadrix Axess Touch
Freedom and emotions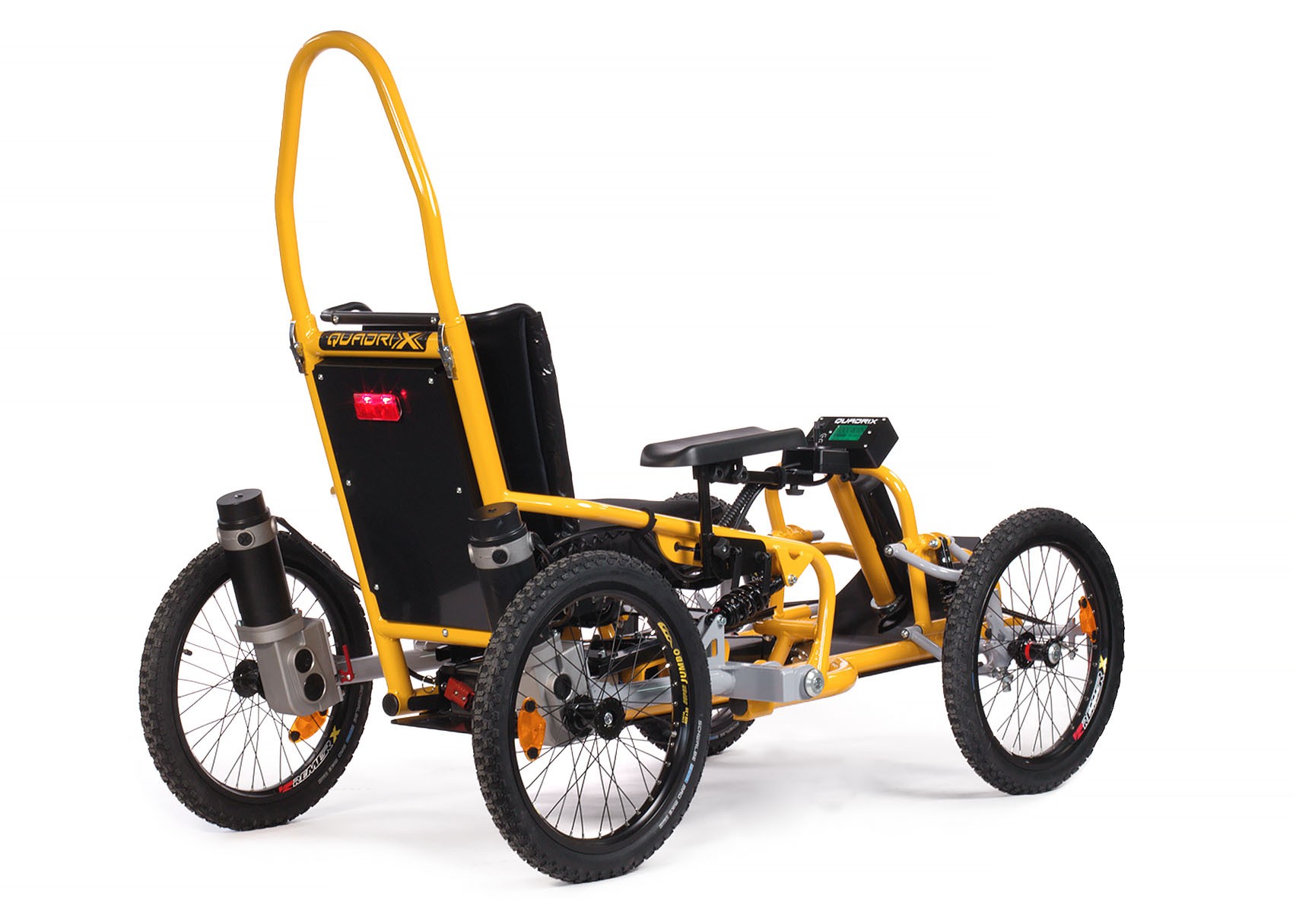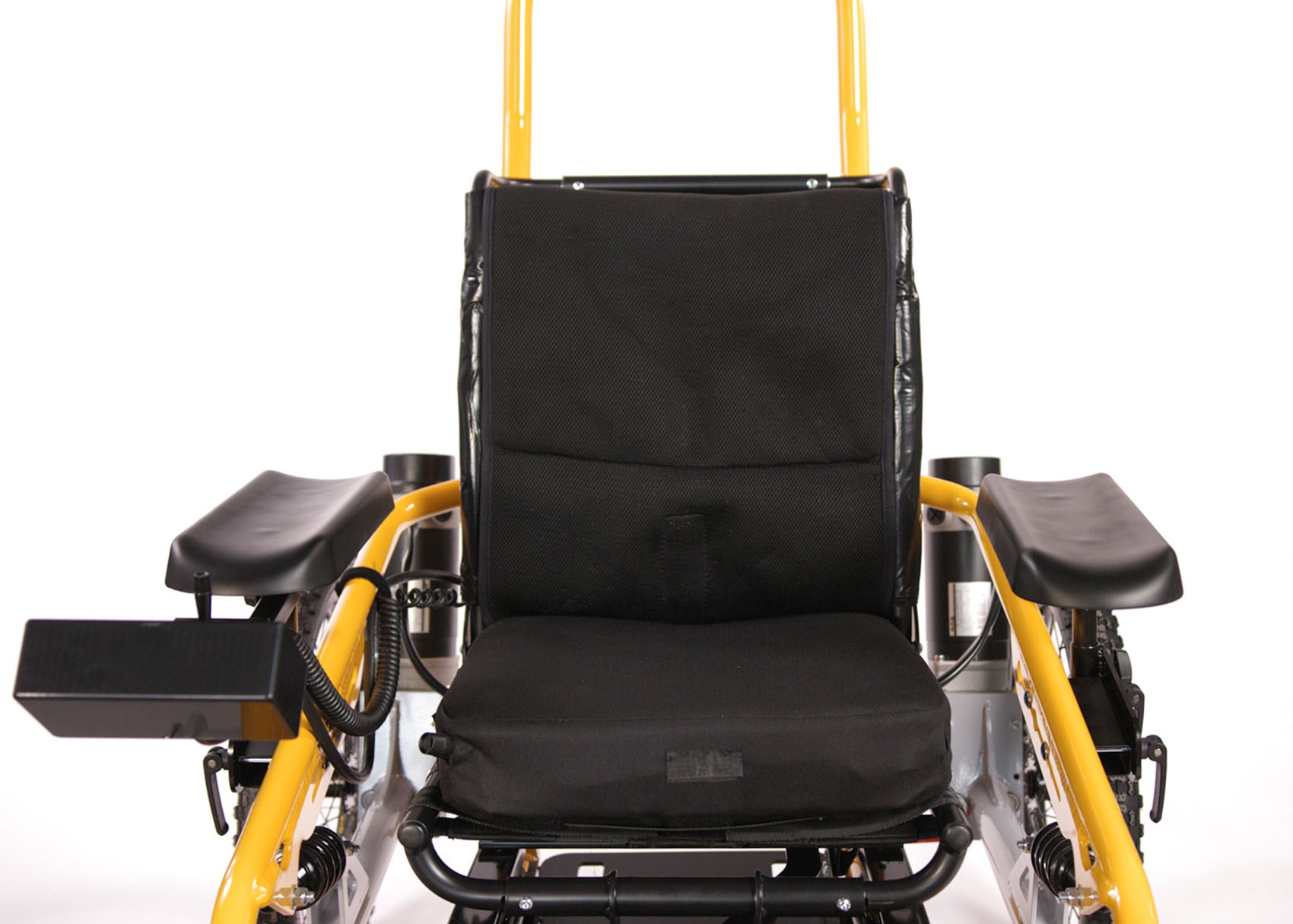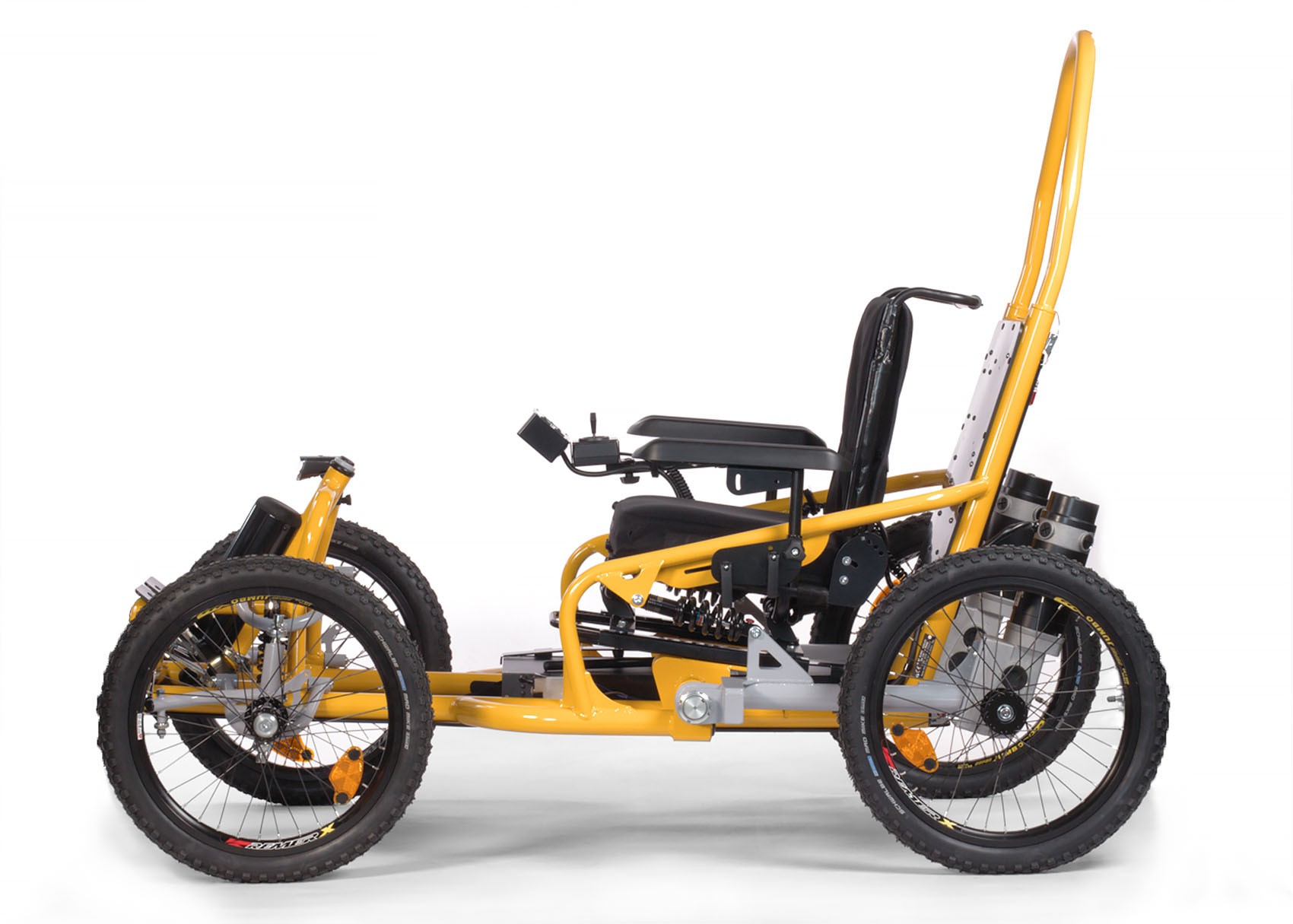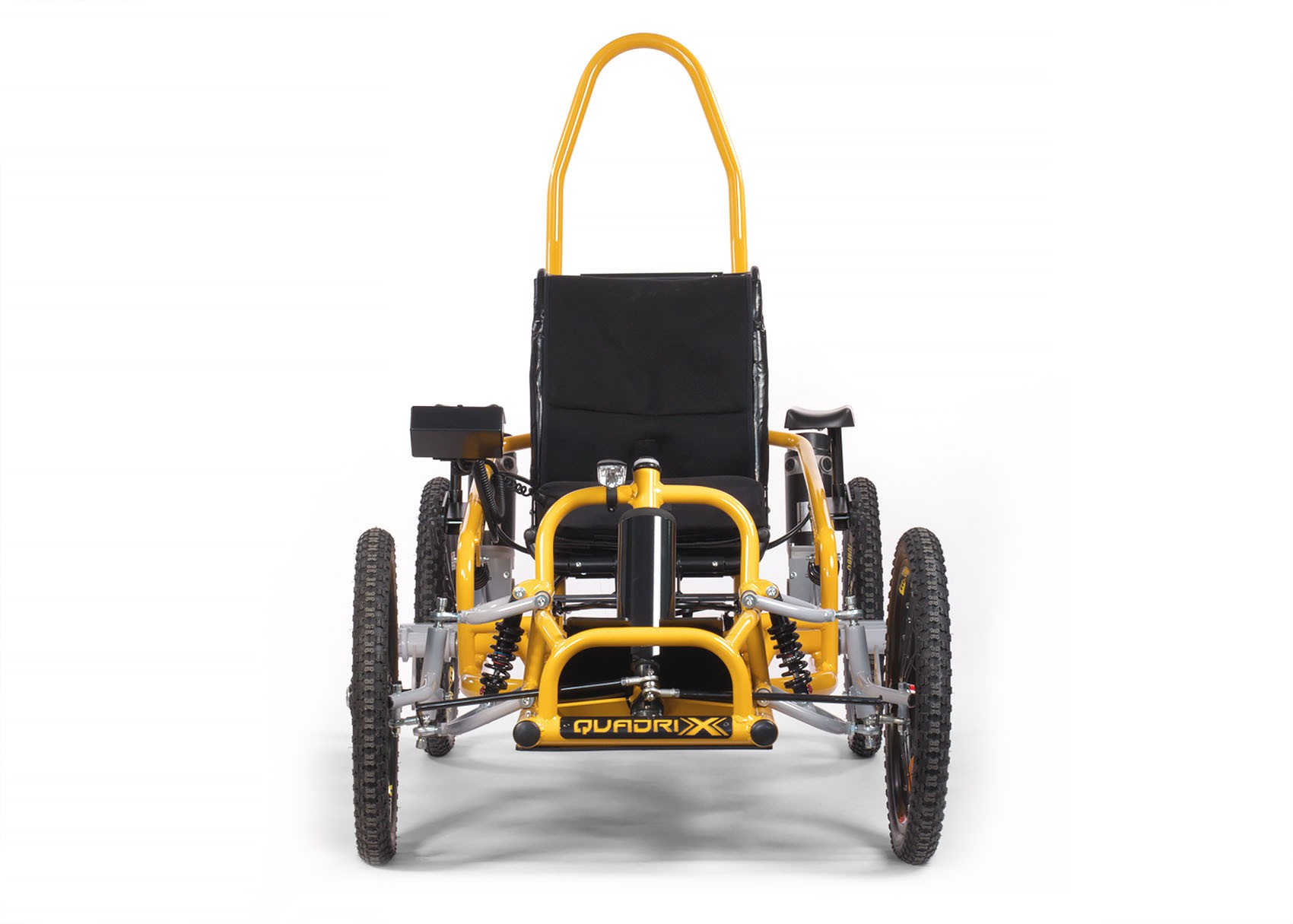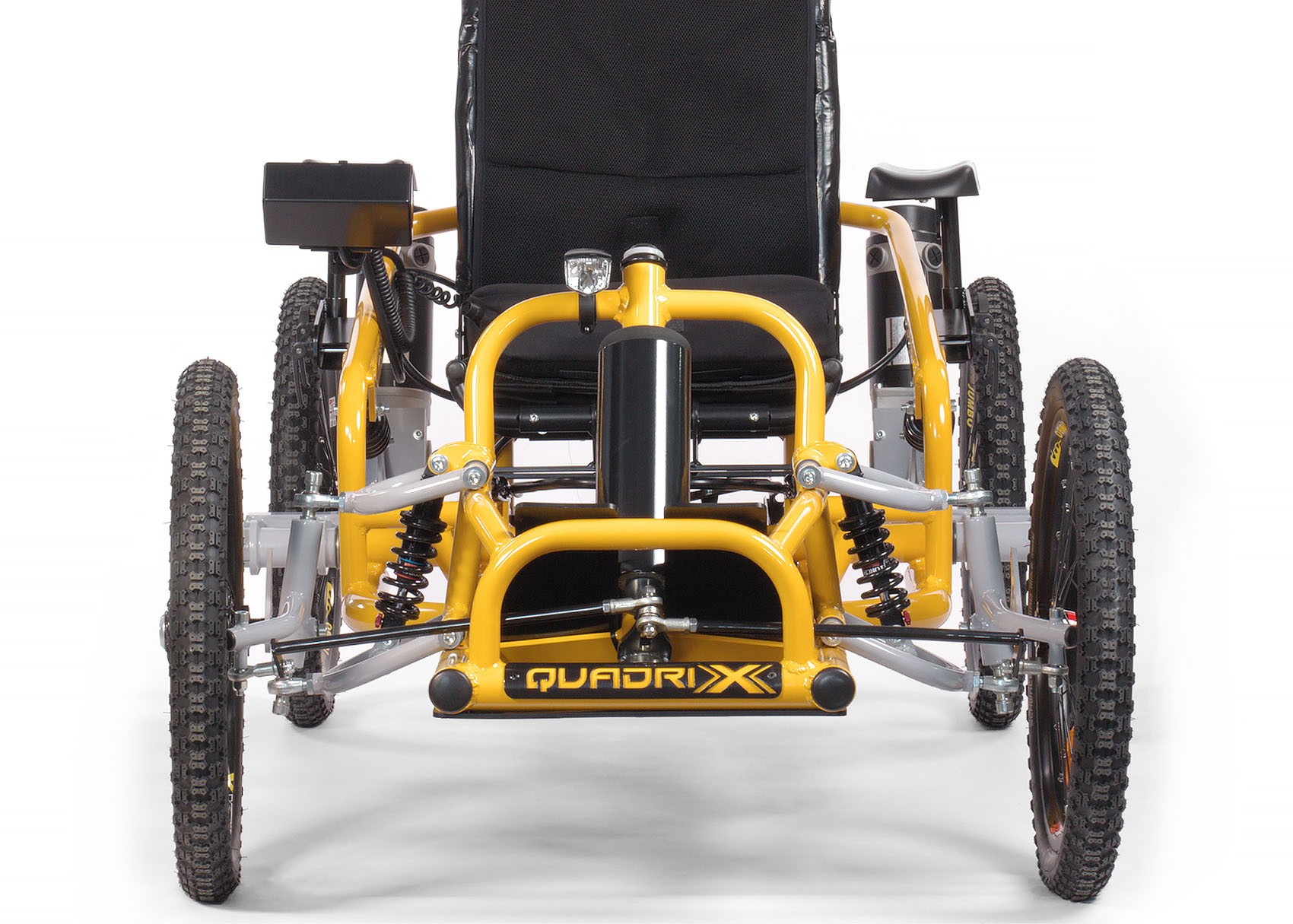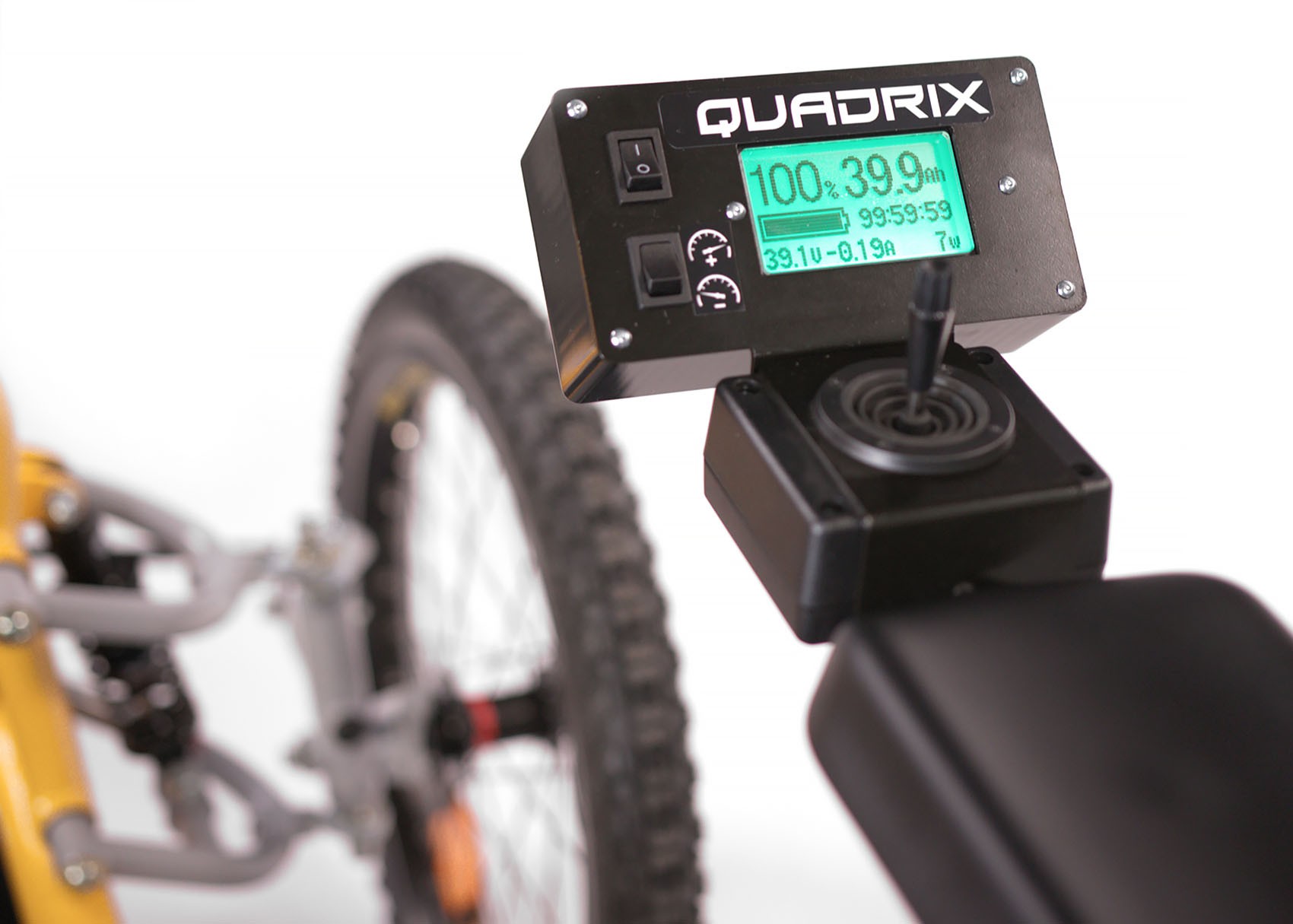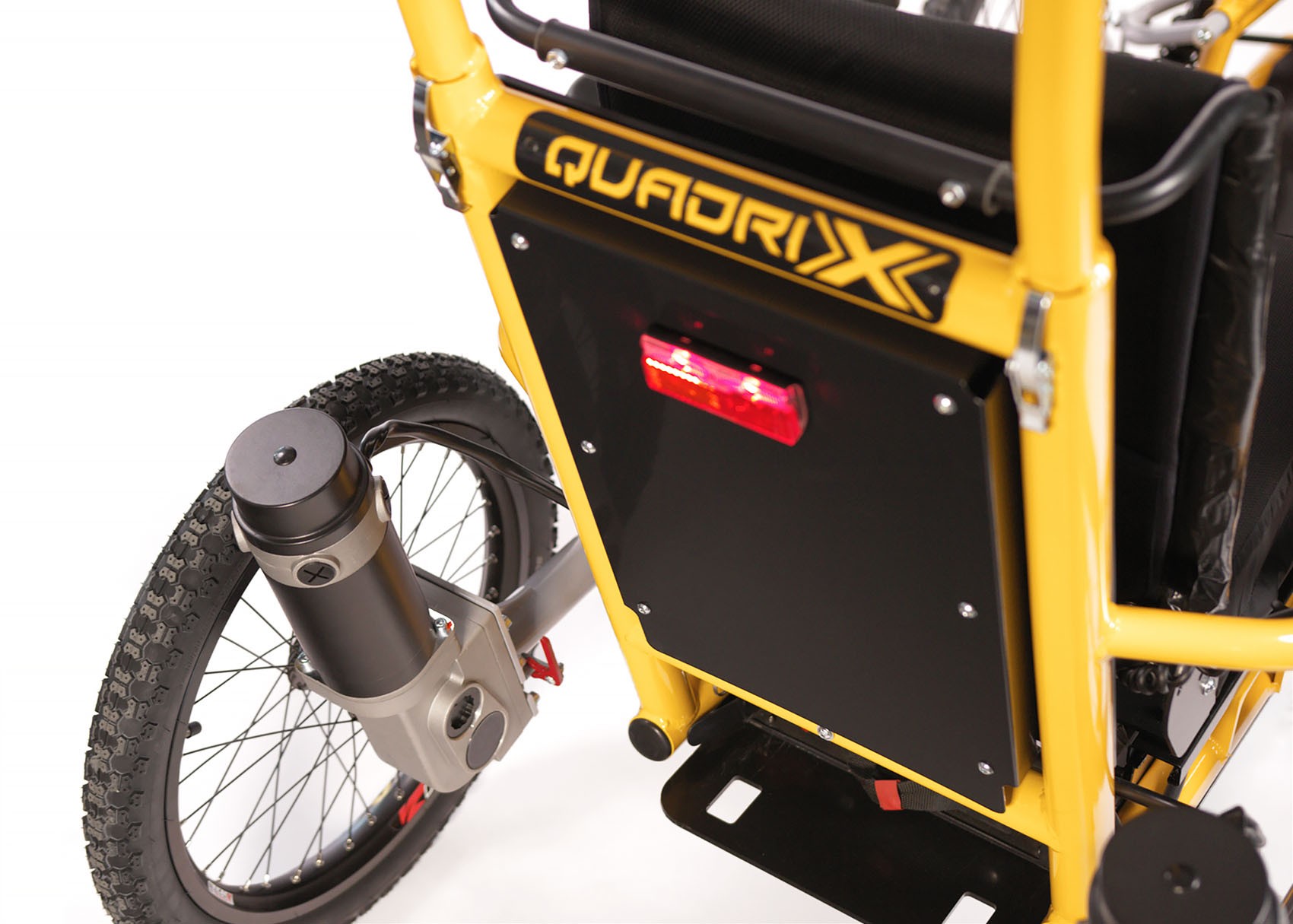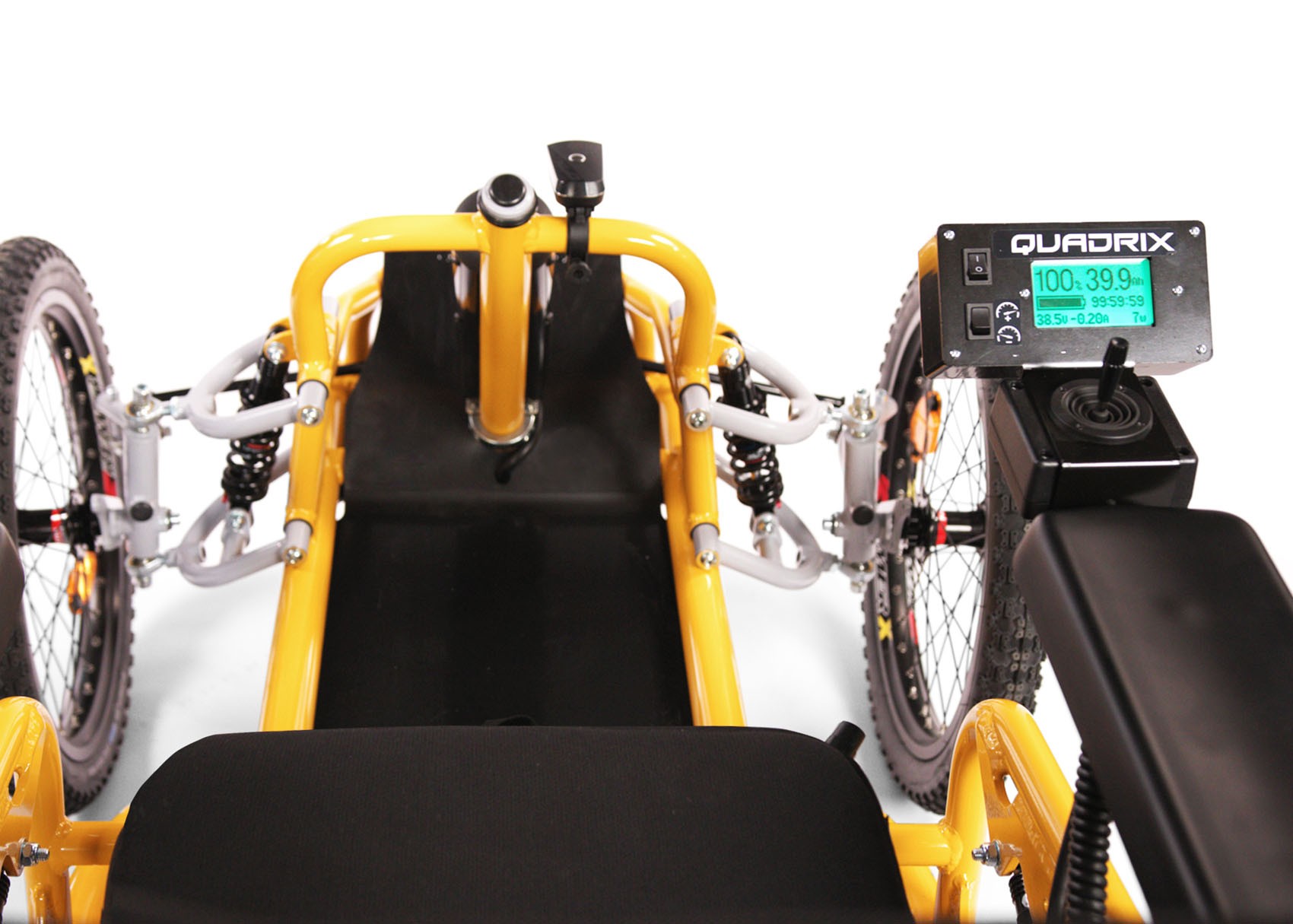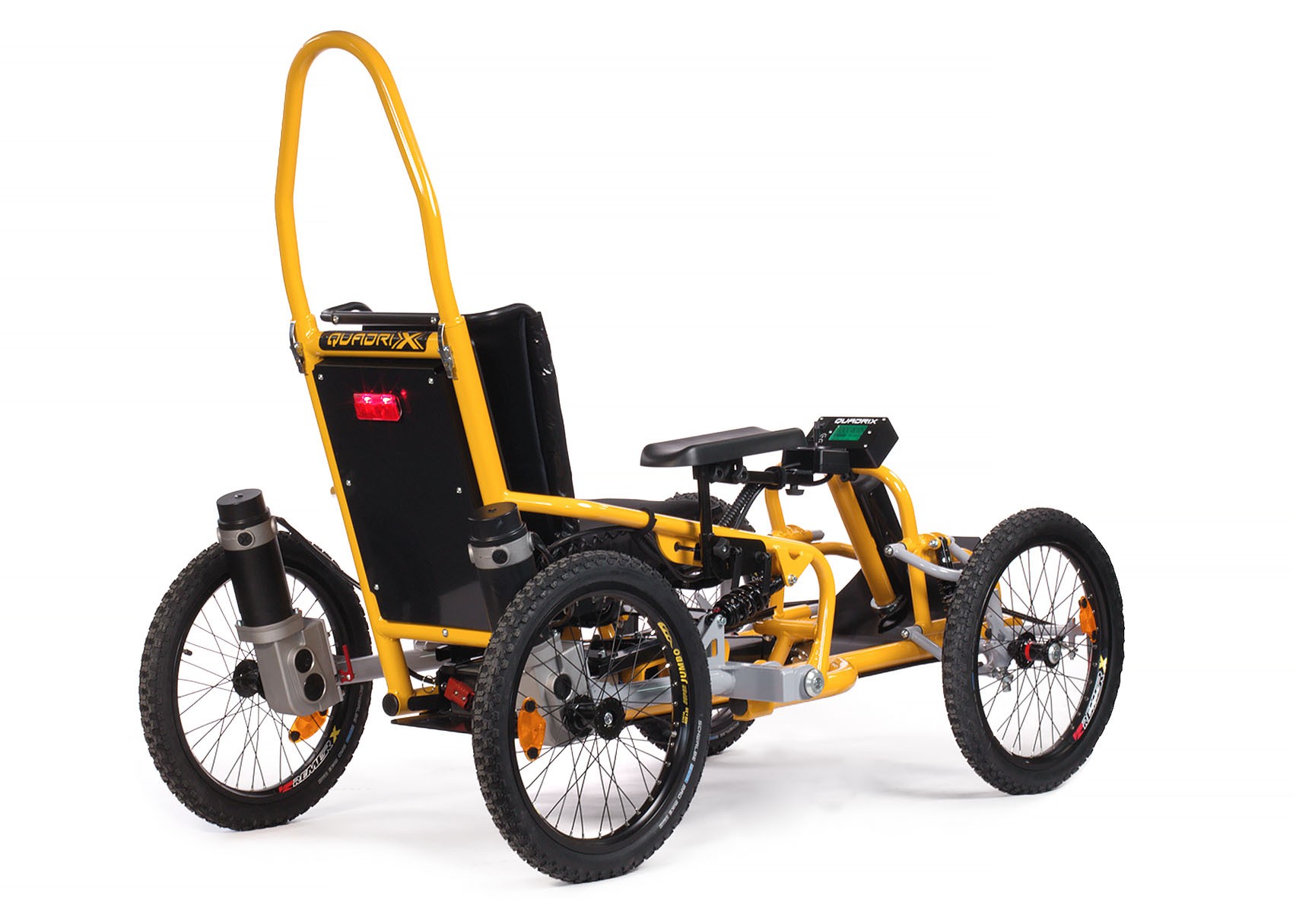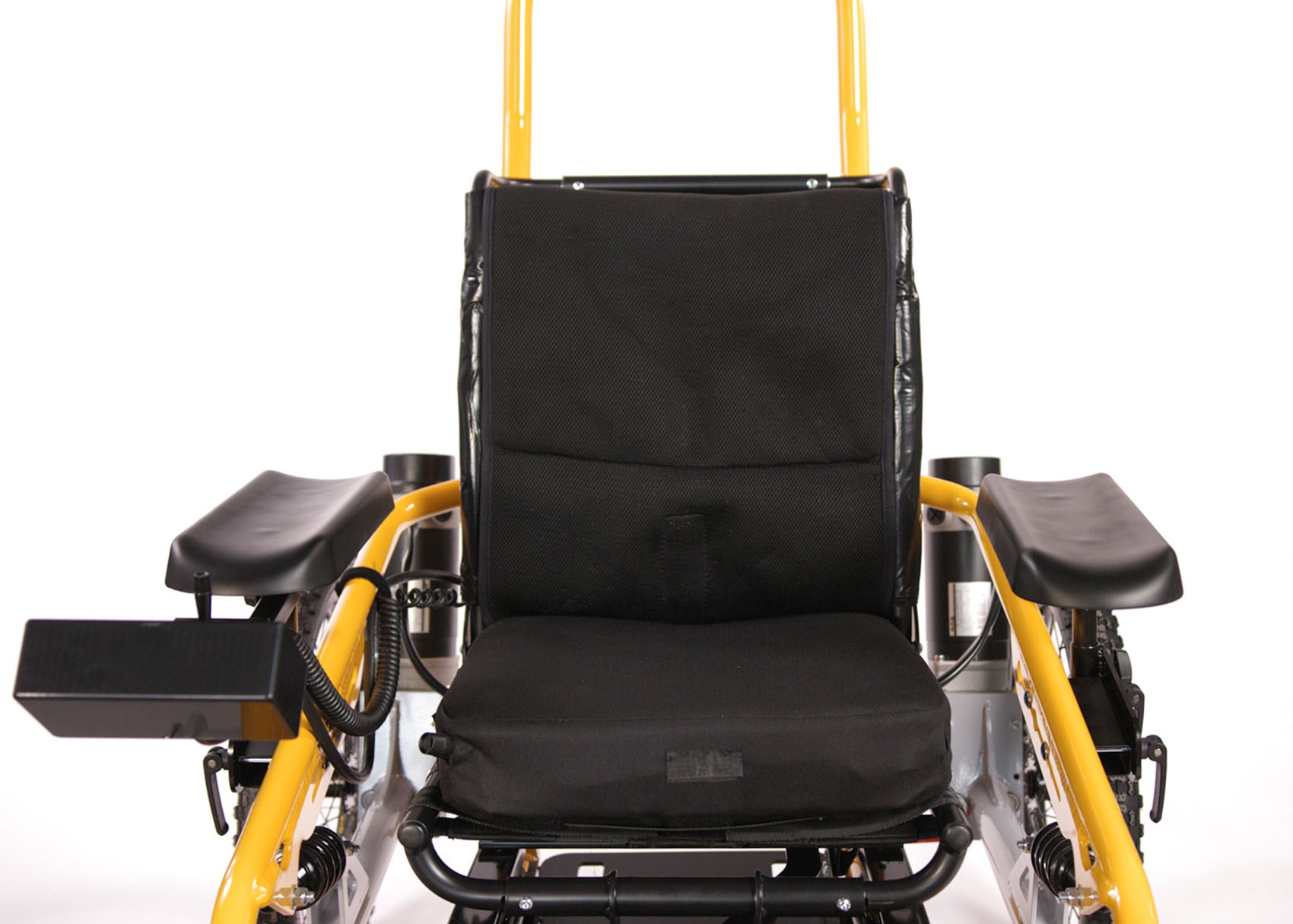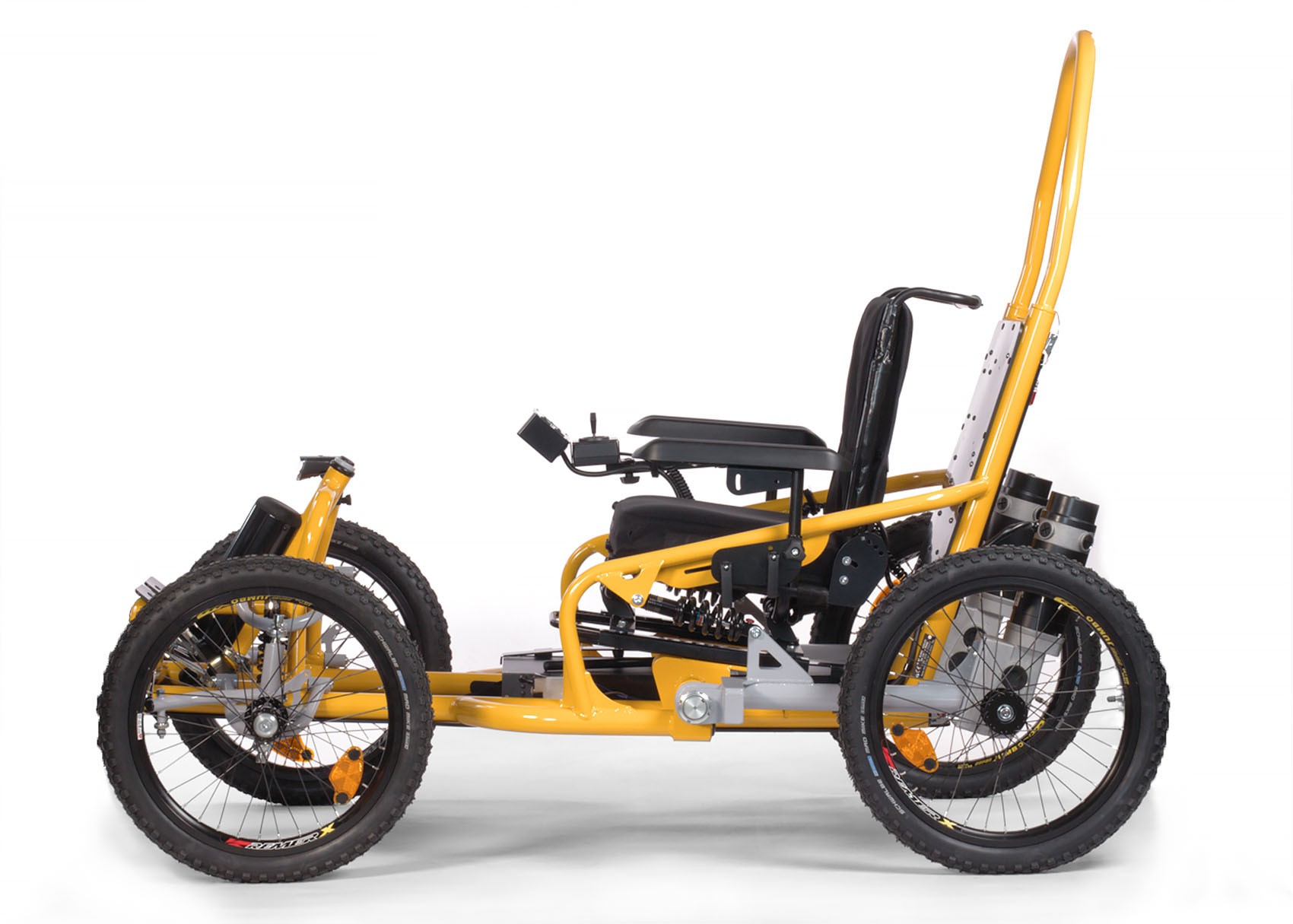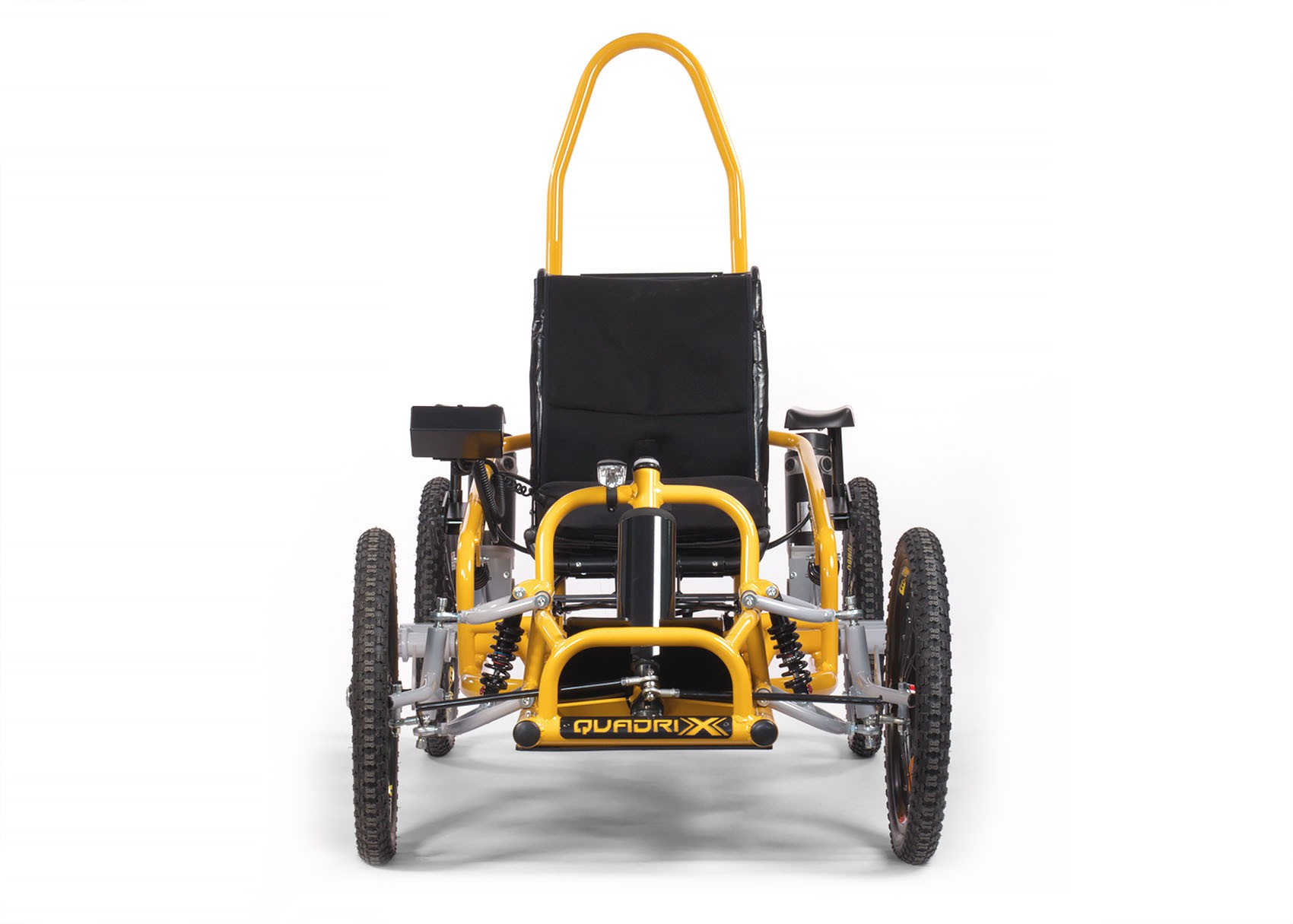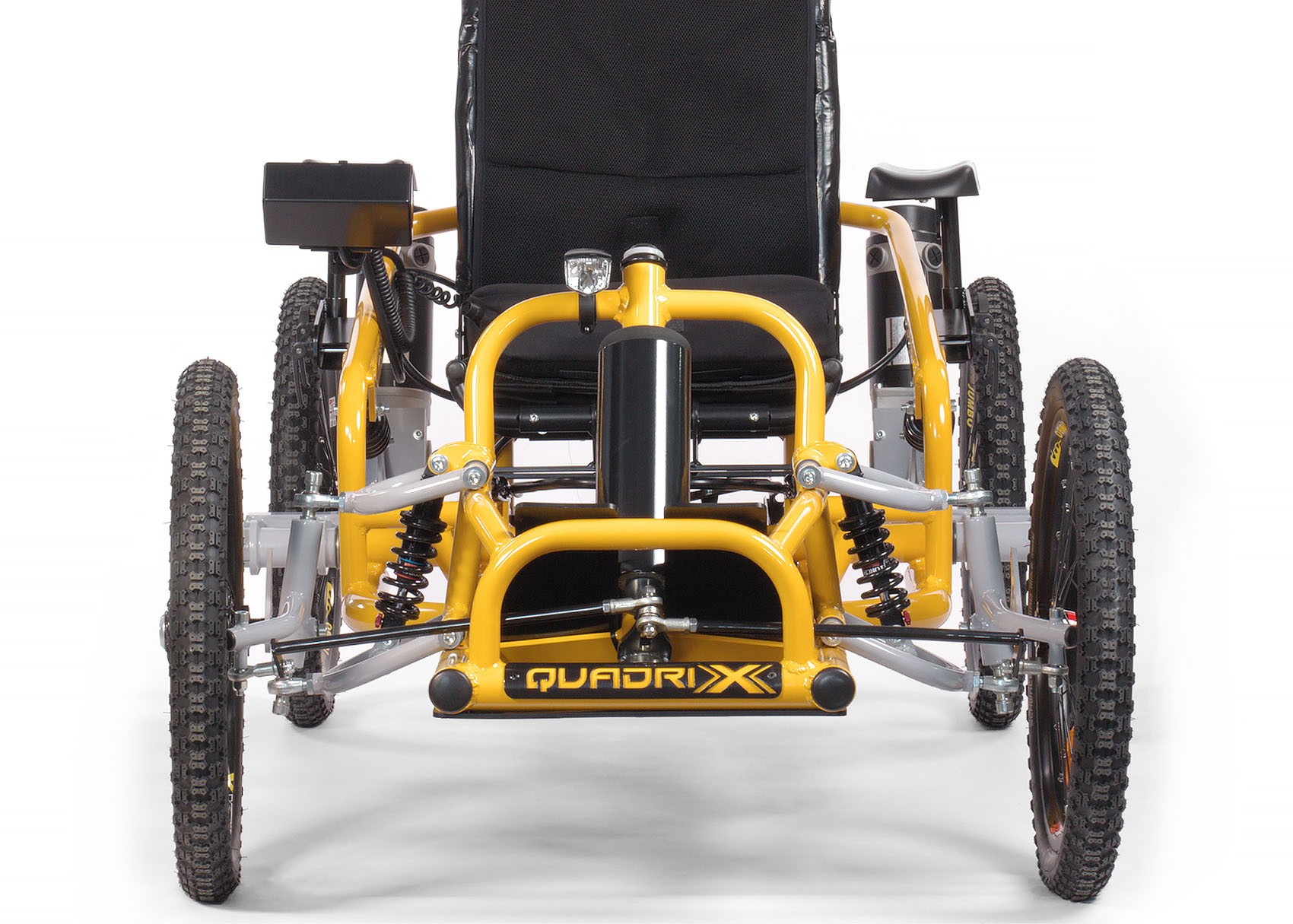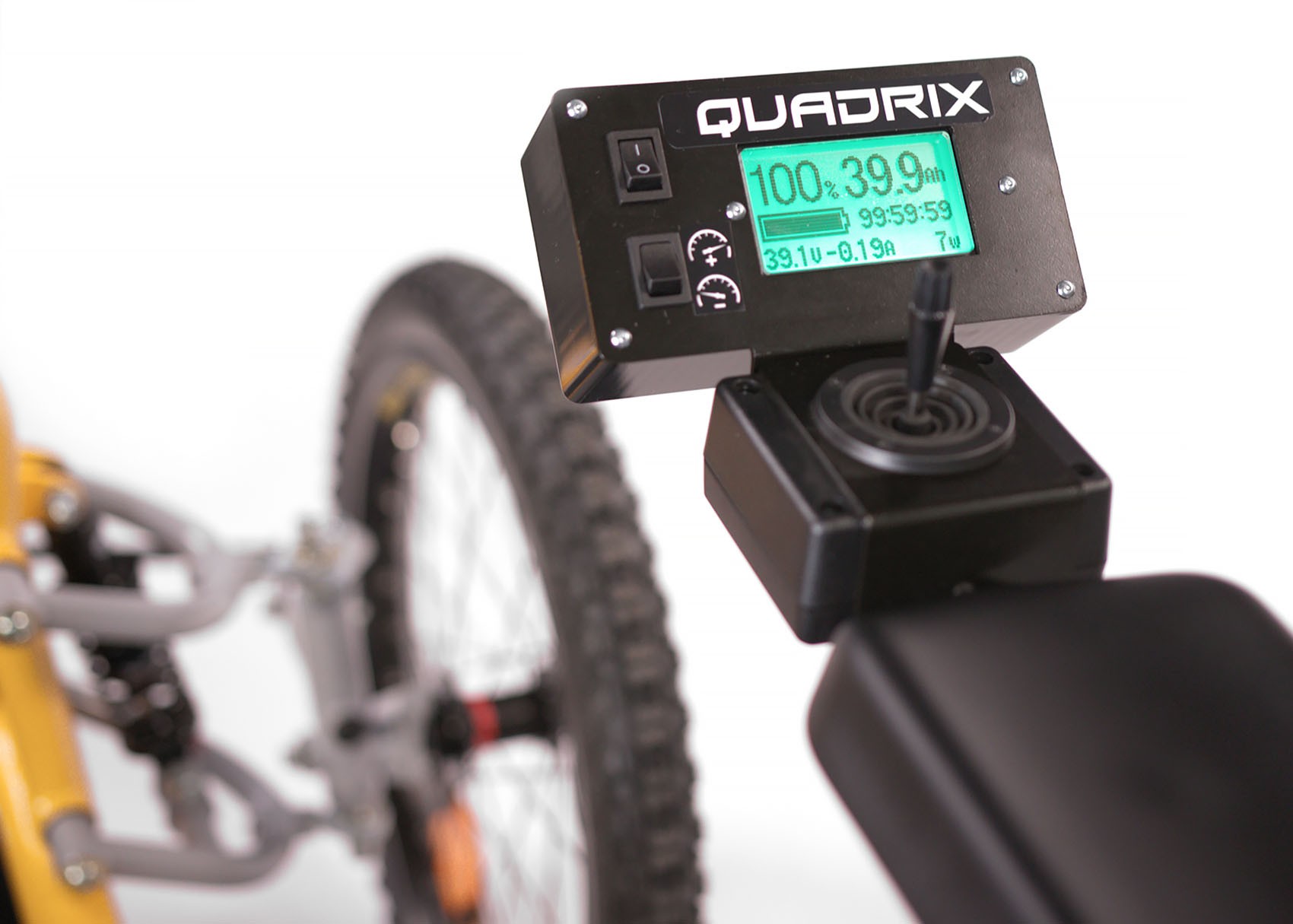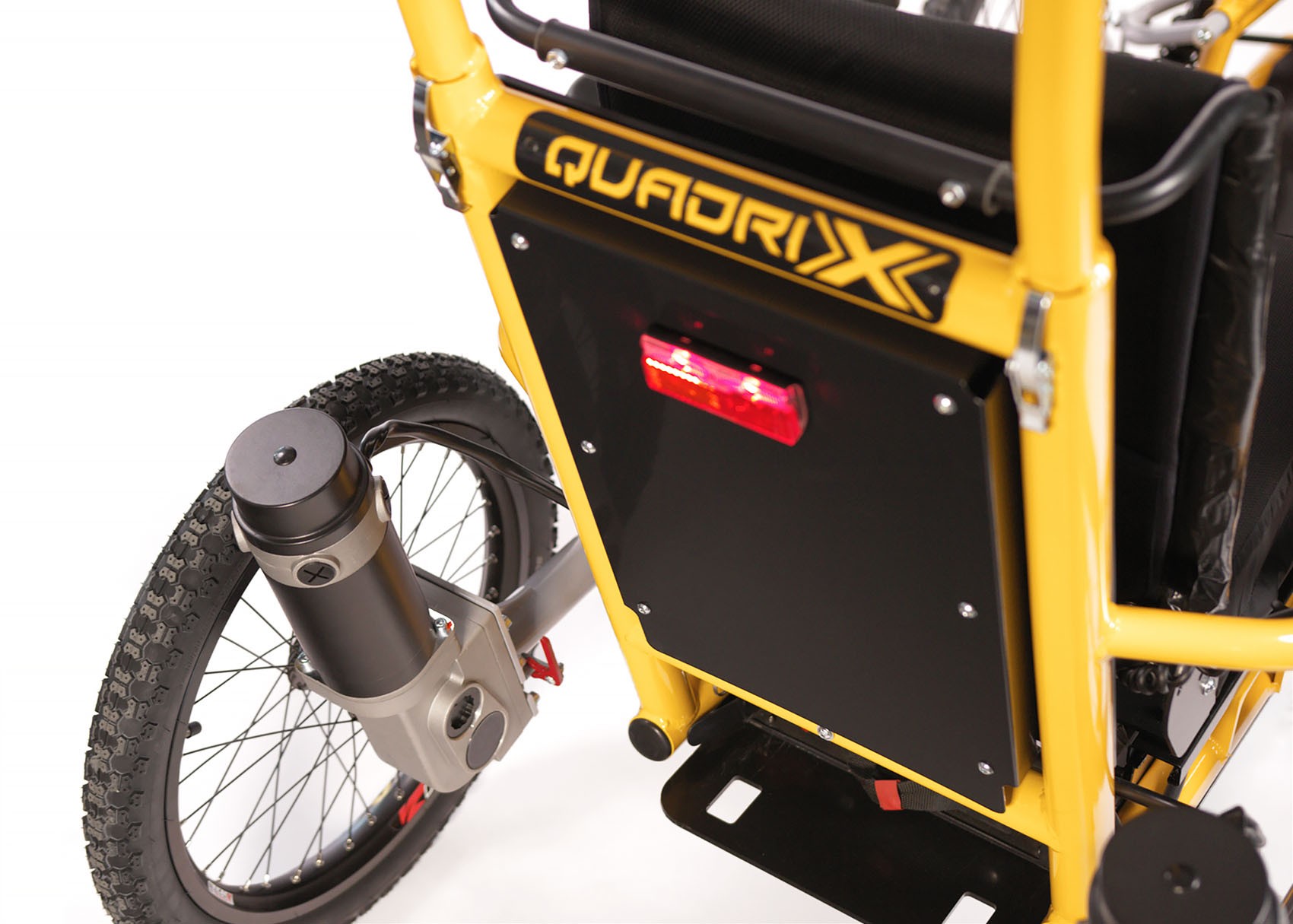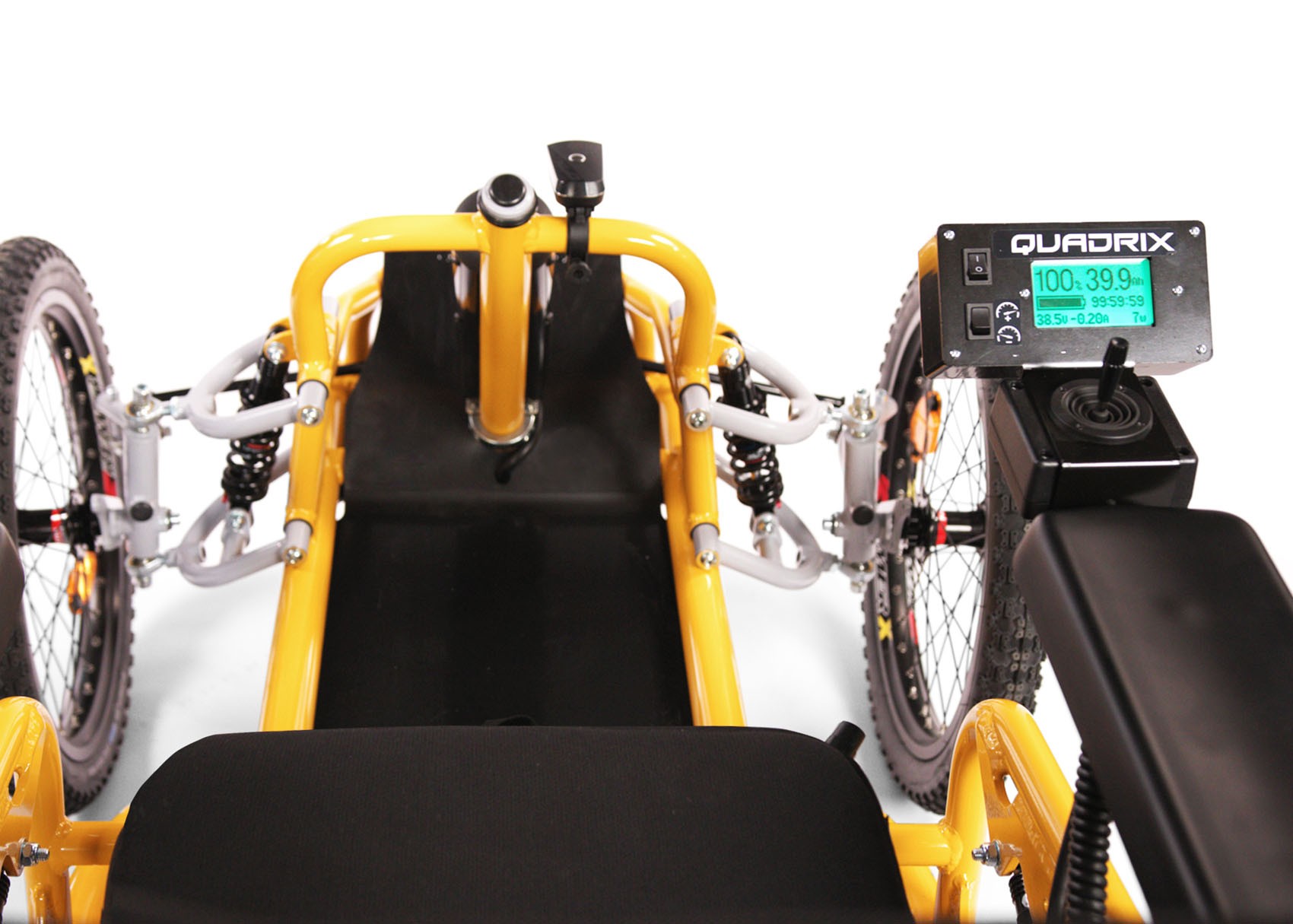 Freedom and excitement with a wheelchair without handlebars
Walking and hiking are finally possible for everyone! Thanks to its joystick and its powerful motorisation, it can help you discover different paths in an all-terrain wheelchair.
With its unique, removable joystick control, the AXESS TOUCH is suitable for most disabilities while maintaining optimum safety.
For safety reasons, the AXESS TOUCH stops when the joystick is inadvertently released. With two speeds, the AXESS TOUCH offers you comfort when moving
comfort.
Elevation gain
Up to 40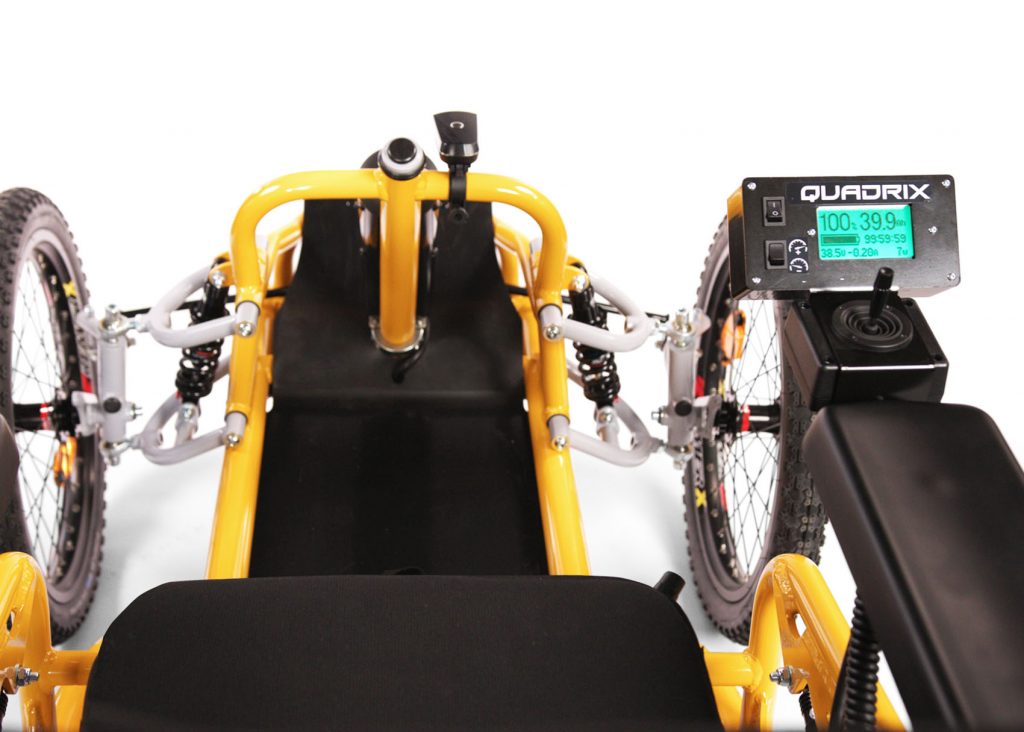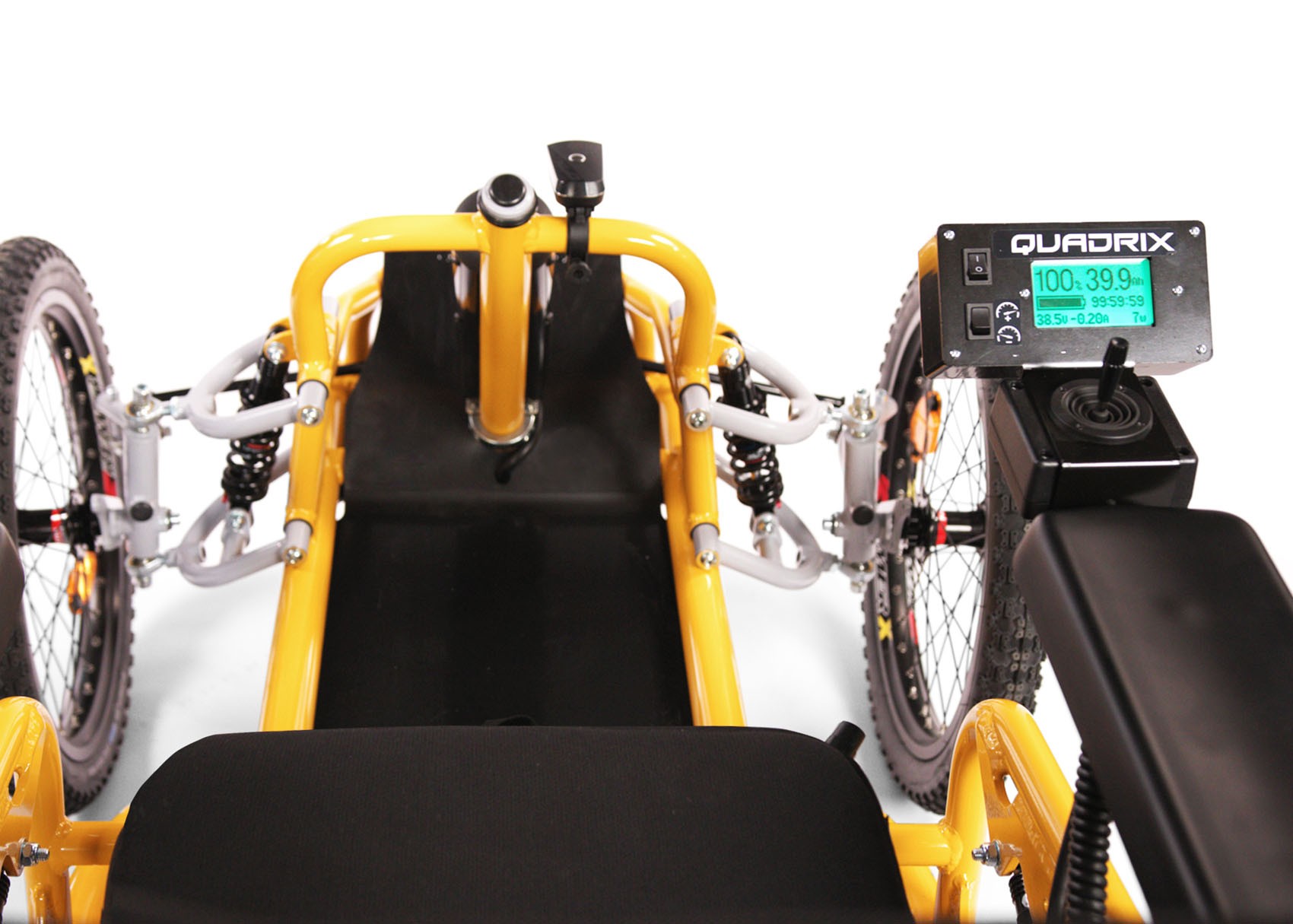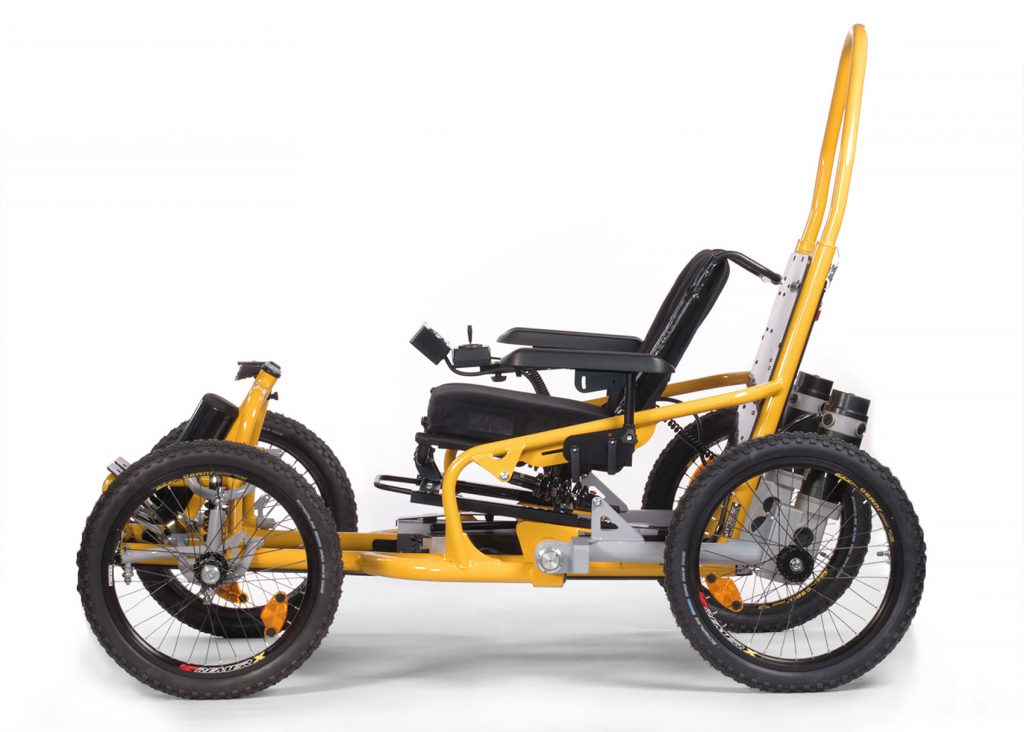 Immediate start-up
Single control for acceleration and braking
Speed selector (slow, fast)
High torque for easy hill starting
Powerful and quiet engines
50km range
LED interface, battery control - High performance suspension with long travel
Suitable for steep paths
Easy transfer
High stability, low centre of gravity
Optimal comfort: ergonomic driving position with legs extended, seats and armrests on slides, adjustable in inclination
European 2-year warranty
Frame Alu 7020 powder coated
2 DC geared motors 36V/1500W
Removable joystick control
LiFePO4 battery with BMS, 36V 20 Ah
Chargers 230V/5A
Charging time 4h30 maximum
4 wheels in 20" size
Anti-puncture product in the wheels
4 adjustable shock absorbers
Adjustable armrests
Front and rear LED lighting kit, bell, reflectors
Bucket seat
3-point harness
Seat height 40cm
Ground clearance 22 cm
Dimensions (L x W x H) 1670 x 900 x 1350
Weight 70 kg without battery + 7.5 kg/battery